Event Phone: 401-732-1100
We're sorry, but all tickets sales have ended because the event is expired.
Cyber Threats: What Do They Mean For You


August 29, 2018




9:40 am - 12:00 pm
Cyber Threats: What Do They Mean For You
brought to you by the Central Rhode Island Chamber of Commerce
Join us for an informative and interactive presentation on the latest cyber threats that impact you at work and home. Our panel of distinguished guests will provide some eye-opening information that can affect us all.
9:40 a.m. Registration & Networking
Panel starts promptly at 10:00 a.m.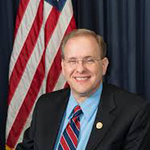 Congressman Jim Langevin (RI-2)
As co-chair of the Congressional Cybersecurity Caucus, Congressman Langevin has been on the frontlines of cybersecurity policy for over a decade. The Congressman will share his perspective, news on recent legislation, and discuss why it  is more important than ever to practice safe cybersecurity habits.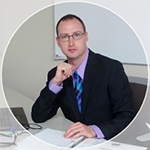 New England Institute of Technology – Jesse Roberts, Assistant Professor of Network Engineering and Cyber Security
Jesse Roberts is an IT/Cyber Security professional with over 20 years of experience in the field. Jesse holds a Master of Science in Information Technology and has multiple industry level certifications including Certified Ethical Hacker. He is currently an Assistant Professor at New England Institute of Technology. Recently he has started mentoring high school and middle school students in information security through the Cyberpatriot program.
Why having a strong password is a vital preventative measure in securing your home network. People who are able to connect to your wireless router or network may be able to do the following:
– View all the files on your computer or laptop and spread a virus
– Monitor all the websites that you visit, copy your log-in names and passwords, and read all your emails as they travel through the network
– Send spam and/or perform illegal activities using your Internet connection
Most companies and individuals go to great lengths to ensure that unauthorized users cannot access their WiFi Network. However, wireless access points can provide hackers with a few convenient  ways to access it… just watch it happen.
New England Tech Lands Top-Finish in National Cyber Security Competition
Kathryn M. Rattigan
Cybersecurity in the Commercial Drone Industry: Threats and Mitigation of Risk 
Drones are becoming increasingly important for businesses of all types and sizes. Many drone applications already exist, but many more will certainly arise as drone technology continues to evolve and advance.
In this session, we will discuss how drones can collect valuable data and increase productivity, safety and efficiency across all industries. We will also discuss an overview of the Federal Aviation Administration's Part 107 regulations, waivers, the FAA "DroneZone" and the FAA's LAANC portal. We will also discuss the onslaught of cybersecurity concerns and threats that need to be addressed for better drone control as they continue to operate in the national airspace.
Cybersecurity threats, and mitigation of risk, is such an important piece of the drone industry because according to a Gartner report from 2016, there will be 10 times more commercial drones than manned aircraft by 2020. Several millions of commercial drones will be flying missions worldwide by 2020, which will drive changes in the industry to accommodate the additional vehicle traffic. Similarly in the U.S. alone, the FAA forecasts that by 2021, the non-hobbyist fleet will most likely be 10 times larger than it was in 2016. Drone security issues have already been reported and includes collision risks, drone hacking and privacy concerns to mention but a few.
Detective Captain John C Alfred, RI Joint Cyber Task Force/Fusion center will explain the threats, how to recognize them and hopefully how to avoid them.  Ever wonder what is happening on the web behind the scenes?  Learn about the dark web and what illicit activity can be found on the dark web… you'll see it live, first-hand.
---
REGISTER TODAY!
---
Refreshments Courtesy of:
Venue Phone: (401) 467-7744
Venue Website: http://www.neit.edu
Address:
One New England Tech Boulevard
,
East Greenwich
,
Rhode Island
,
02818
,
United States
Description:



As the leader in technical career education in Southeastern New England, Rhode Island's New England Institute of Technology is a private, non-profit technical college offering Associate, Bachelor's, Master's and Online Degrees in over 40 programs. Each one has been thoughtfully designed with input from both educators and industry experts.
The focus at New England Tech is to give each student a solid balance: a base of analytical skills with hands-on training. Most of our Associate Degree programs can be completed in as little as 18 months and our Bachelors Degree programs in as little as 3 years. Today, enrollment has grown to 3,000 students.
The heart and soul of these programs are the teachers. Faculty members have been chosen for their exceptional talent, expertise and practical experience. Equip them with the latest technology and resources, and it's no wonder our students enter the job market so well prepared.
FOR GPS USE  1408 Division Rd, East Greenwich, RI