We're sorry, but all tickets sales have ended because the event is expired.
August 24, 2016




5:00 pm - 10:00 pm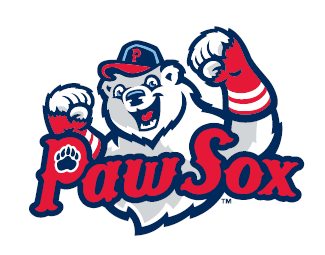 PawSox BBQ & Game
Experience an exciting night at McCoy Stadium.
Bring your family, friends, co-workers and clients! Make it an office appreciation night and invite your staff.
First: Join us under a private tent for premier seating, a BBQ dinner and a visit from the team mascot, Paws.
Then: Watch the Game. Paw Sox vs Lehigh Valley IronPigs (Philadelphia Phillies affiliate)
Unwind: and take this opportunity to get to know other Chamber members! Who knows, you may catch a game ball.
Cost: $20 for Chamber members; $10 Children 15 years old and under; $45 for Non Chamber members.
Please note: Persons registered for an event will be charged unless cancellation notice is given to the Chamber 24 hours in advance.
Venue Phone: (401) 724-7300
Venue Website: http://www.milb.com/content/page.jsp?sid=t533&ymd=20080830&content_id=452367&vkey=team1
Address:
1 Columbus Avenue
,
Pawtucket
,
Rhode Island
,
02904
,
United States
Description:

McCoy Stadium is a Minor League baseball stadium in Pawtucket, Rhode Island. It is currently home to the Pawtucket Red Sox of the International League.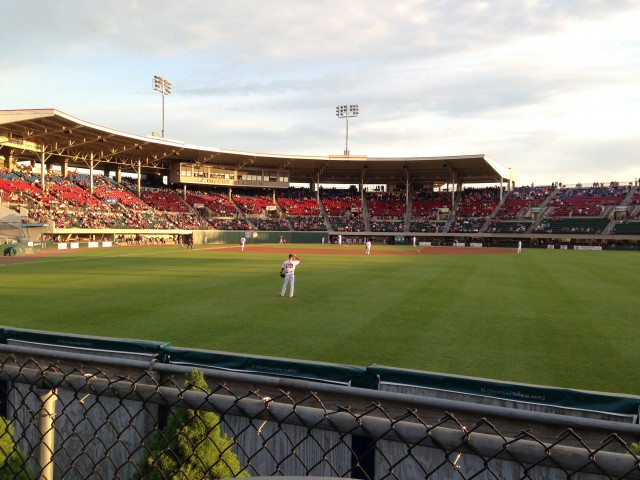 ---
The PawSox played in and won the longest game in professional baseball history, a 33-inning affair against the Rochester Red Wings at McCoy Stadium. The game started on April 18, 1981. Play was suspended at 4:07 a.m. at the end of the 32nd inning. The game did not resume again until June 23 when the Red Wings returned to Pawtucket. Only one inning was needed, with the PawSox winning 3–2 in the bottom of the 33rd when first baseman Dave Koza drove in second baseman Marty Barrett with a bases-loaded single off Cliff Speck. Major League Baseball Hall of Famers Cal Ripken, Jr. and Wade Boggs played in the game.
---
Perfect games
Tomo Ohka pitched a nine-inning perfect game for the Pawtucket Red Sox on June 1, 2000. Ohka retired all 27 batters he faced in a 2–0 win over the Charlotte Knights, and he needed just 76 pitches to toss the first nine-inning perfect game in the International League since 1952.
On August 10, 2003, Bronson Arroyo pitched the fourth nine-inning perfect game in the 121-year history of the International League as the PawSox beat the Buffalo Bisons 7–0 at McCoy Stadium. He needed 101 pitches to throw his masterpiece (73 strikes), struck out nine, and got 10 fly outs and eight ground outs from the Buffalo 27 batters. He went to a three-ball count to just three hitters all game. At the end of the month, he was promoted to the majors, and remained with the Red Sox until the 2005-06 offseason, when the Red Sox traded him to the Cincinnati Reds for Wily Mo Pena.
---

Hall of Fame
Several PawSox players and personnel have been inducted into the International League Hall of Fame. They are owner Ben Mondor, manager Joe Morgan, outfielder Jim Rice, third baseman Wade Boggs, and team president Mike Tamburro. Several former PawSox players have also been inducted into the National Baseball Hall of Fame in Cooperstown, New York, including Carlton Fisk, Wade Boggs, and Jim Rice.
---
Some content found on wikipedia