Event Phone: 401-732-1100
Statewide Business After Hours


March 27, 2018 - April 10, 2018




4:30 pm - 7:30 pm
ONLINE REGISTRATION WILL CLOSE AT 11:00 AM, WALK-IN'S ARE WELCOME! LOOK FOR THE CENTRAL RI CHAMBER CHECK IN TABLE!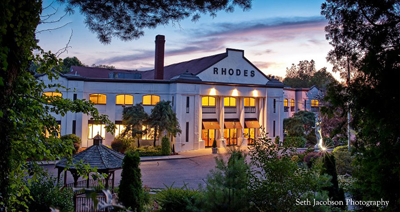 You do not have to be a Chamber member to attend – Everyone is invited!  
The Rhode Island Chambers of Commerce host this once a year opportunity to network with other businesses from throughout the state.  Last year hundreds of business professionals were in attendance with over 120 display tables. Come and enjoy delicious delicacies provided by Russell Morin Fine Catering and Rhodes on the Pawtuxet while you make business connections that will last.
MENU:  BBQ Slider Station
Choice of Pulled Chicken or Pulled Pork
topped with Cheddar Cheese and served on a Parkerhouse Roll
Warm Potatoes Salad with Pickled Mustard Seeds
Pasta Station
Braised Short Rib Ragu
Chef's Choice of Pasta
Mac and Cheese Station
Baked Macaroni and Cheese
served with Grilled Vegetables
Pattie Station
Asiago Potato Pattie
topped with Lobster Sauce
Black Bean Pattie
topped with Asian Red Pepper Aioli and Asian Vegetable Slaw
Housemade Dessert served with Coffee
Venue Phone: 401-785-4333
Venue Website: http://www.RhodesOnThePawtuxet.com
Address:
60 Rhodes Place, Cranston, Rhode Island, 02905, United States
Description: