We're sorry, but all tickets sales have ended because the event is expired.
October 1, 2020 - December 18, 2020




8:00 am - 3:00 pm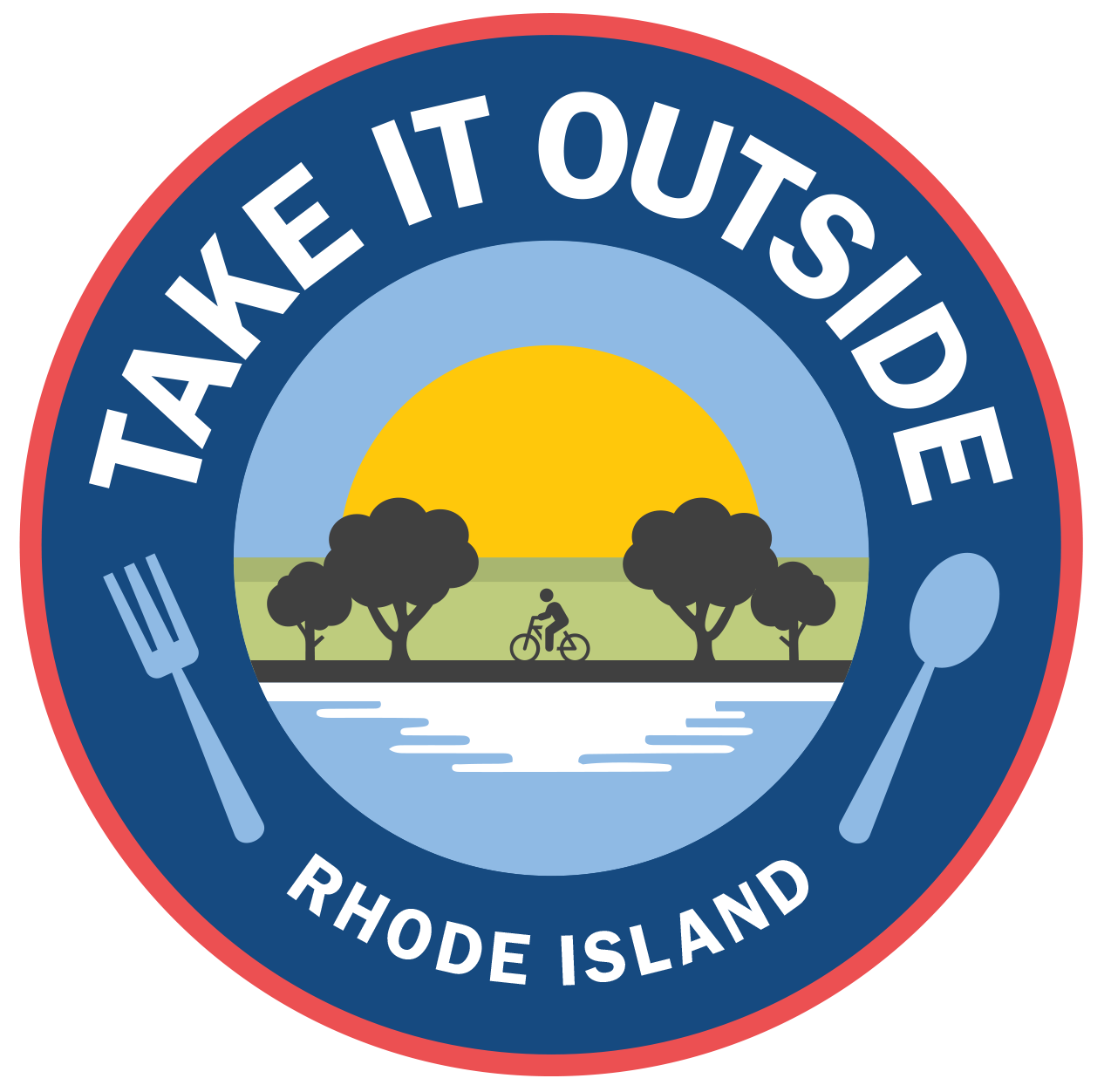 Governor Raimondo and Rhode Island Commerce awarded funds to help businesses Take It Outside. The awardees will receive funds to cover the cost of purchasing items such as chairs, tables, heat lamps and tents, as well as executing al fresco economic opportunities such as wintertime markets in order to encourage and increase outdoor commerce in an effort to reduce the transmission rate of COVID-19.
"As we enter the fall, it's important that we help businesses extend the outdoor season and continue to reduce the rate of transmission," said Rhode Island Commerce Secretary Stefan Pryor.
Other Take It Outside initiatives include making state-owned land available for fitness classes, outdoor meetings, recreational activities, and equipping outdoor office spaces with WiFi internet.
The Central Rhode Island Chamber of Commerce was honored to be one of the award recipients. If you would like to Take It Outside with your business, but need items or services to make that happen, please complete an application. 
Applicants, and or their representatives are responsible for any and all measures required to comply with State and Local codes and ordinances including, but not limited to, building, fire, State. You are strongly encouraged to contact your local department(s) for guidance. 
The following information is requested in the application.  Please complete the application to the best of your ability.  If you are unsure of how to answer any questions, please state that as your answer.  If we need additional information we will request it from you.
Name of Contact Person
Business Name and Contact Information
What industry do you represent?
Please provide a brief description on how Taking It Outside will Benefit Your Customers-Clients-Community
Describe how many customers-clients you believe will benefit as a result of being able to Take It Outside?
How long will Taking It Outside extend your opportunity to serve your customers-clients?
Please provide a list of the items|services that you would need – where it could be obtained (link if possible) – its cost if you were to Take It Outside.  [Grants are only valid for costs through December 18, 2020.]
Yes|No – I am emailing a quote for the items|services being requested
Location(s) of where items|services will be used
Total cost of items|services being requested
To Apply: Enter a quantity of 1 in the ticket above – ADD TO CART – VIEW CART – PROCEED TO REGISTRATION 
Click For More Information On How To Take It Outside
PLEASE NOTE: FUNDING IS LIMITED.  THERE IS NO GUARANTEE AN APPLICATION WILL BE FUNDED. Decisions of the review committee are final.