Details
Venue Phone: 401-781-1136
Venue Website: https://www.facebook.com/LBCWarwick/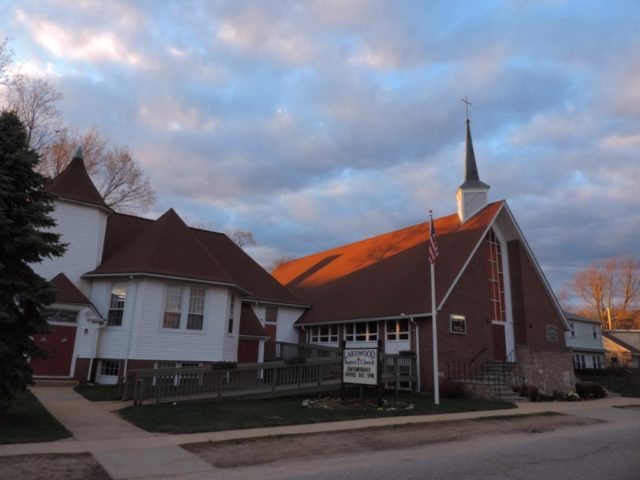 Lakewood Baptist Church (LBC) is located at 255 Atlantic Ave in Warwick. "We have been in the service of God and the community for almost 125 years, beginning as a small neighborhood church. We are a church focused on serving God by serving our community, both inside and outside the walls of the church. We have several in house ministry/mission programs and partner with other churches and organizations in community outreach programs wherever possible. All are welcomed into our community to worship and fellowship."   Pastor Ron Provencal
We have a Sunday School program for children, ages K-12. We also have nursery care for infants and toddlers, if desired. We hold many social events/dinners throughout the year in which all are welcomed/invited.
  .
We have a small food pantry that services anyone who has an immediate need. Our pantry provides some basic food supplies to those individuals/families who may be in a transitional situation and just need basics to get them through the hump until other resources become available. We also provide food on a weekly basis to the West Bay Marketplace in Buttonwoods.
  .
One of our largest mission/ministry partners is the RI Community Food Bank. We hold food donation campaigns 3-4 times throughout the year, however, annually, we host a Palm Sunday Concert that brings together, musicians, bands and other musically gifted folks for an evening of music, worship and fellowship. We ask attendees to bring non-perishable food items as a donation and a free will offering is taken. We end the evening with refreshments in our Fellowship Hall.
  .
Some of the other mission/ministry/outreach programs/partnerships include South Providence Neighborhood Ministries for over twenty years (unfortunately they recently closed due to lack of funding and a loss of a venue), an annual mission trip to the Dominican Republic, Crossroads Warwick Family Shelter, Elves for Elders (a statewide gift giving program at Christmas for residents of nursing homes and assisted living facilities), Operation Christmas Child and several American Baptist Churches USA fund campaigns. We also have a self-funded scholarship program that has awarded over $30,000 dollars in just over 15 years.
  .
Another way we help support the community is by offering the use of our building to local organizations for meetings/events. Lakewood Baptist Church has joyfully chartered Boy Scout Troop 49, Lakewood for over 50 years and grants them the use of our building for all their meetings and events. We also offer meeting space for Friends of Salter Grove, (https://friendsofsaltergrove.org/) and the Photographic Society of RI (http://www.psri.us).
Our mission is to serve as the hands and feet of God, not so much by what we do on Sunday mornings, but what we do outside the walls of the church.
Location
Address:
255 Atlantic Avenue
,
Warwick
,
Rhode Island
,
02888
,
United States