Details
Venue Phone: (401) 732-9970
Venue Website: http://www.somethingfishyinc.com/
WHO WE ARE
There's a myriad of aquarium service providers and retail locations across the country. Most claim to set the industry standard, possess the most experience, and employ a skilled and educated staff. However, all aquarium service providers are not created equal and neither are their exhibits.
At Something Fishy, our claim is simple: we share the influence and energy of aquarium exhibits with as many people as possible. We do this by simplifying aquarium ownership – with you or for you.
While there are many recipes for a successful aquarium system, there is only one Something Fishy recipe, which is guided by our culture: F.I.S.H.
Stop by our Exhibit Gallery or cruise through our online photo galleries. If you like what you see [and want one of your own] Something Fishy will create an exhibit that provides the influence and energy that's right for you!
---
WHERE WE'RE FROM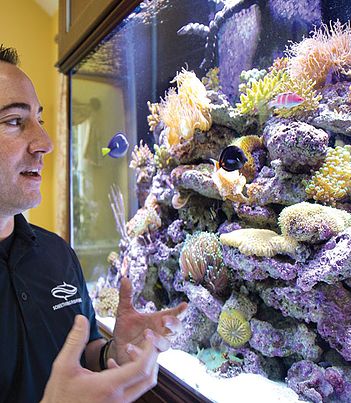 The Fish Guy (Kurt Harrington) started Something Fishy in 1993 at age 15 by cleaning his dentist's fish tank for $12/month. By the time Kurt finished high school he had established a solid client base and earned enough money to put himself through college. Not wanting to give up the business to pursue a degree in business administration, Kurt decided to do both. Relying on the guidance of colleagues, trusted advisors, and his employees, Kurt formally introduced Something Fishy to New England in 1999.
Since then, Something Fishy has stayed the course, growing slowly and strategically, and in 2004 opened their first retail store in Warwick, RI to supplement the aquarium service division. In 2008, in addition to growing the aquarium service business, Something Fishy became partners with the Mystic Aquarium and managed the aquatic staff responsible for maintaining the 1.2 million gallons of water onsite and all the life it encapsulates.This impressive tale of hard work and opportunistic attitude truly describes the essence of Something Fishy, who is known throughout New England for expertise, customer support, and a knowledgeable and conscientious staff. Kurt is constantly working on developing and sustaining an empowering, educational, and fun work environment that fosters growth and inspiration. And the best part is, Something Fishy is only warming up!
---
WHERE WE'RE GOING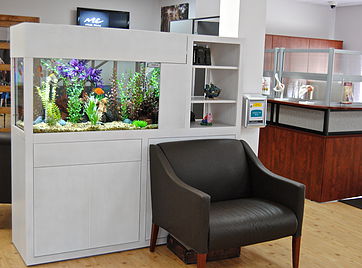 SERVICE
Aquatic exhibits will always move people in amazing ways. Through our design and care programs, we will work with clients across all industries to create aquatic exhibits that energize, motivate, calm, heal, educate, and connect people. We will forge partnerships within the medical field, education system, and public aquariums to maximize the influence of aquariums.
---
RETAIL
We believe that no matter how internet-driven this industry may become,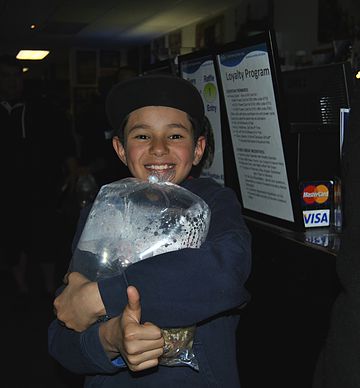 and no matter how many reviews, forums, and guides exist on the web or at a local fish store, nothing will ever replace a reliable [and fun!] local aquarium haven. Something Fishy aims to create an irreplicable experience for aquarium owners of all backgrounds and experience levels that
focuses on keeping the hobby simple while providing environmentally conscious and absolutely irresistible exhibits. Whether you want to buy, learn, or just hang out, Something Fishy will be your haven.We will replicate this model, studio by studio, across New England, the Northeast, and eventually the country. We will form local, regional, and national partnerships within the industry and outside of it to help share the influence and energy of aquatic exhibits with as many people as possible.
---
AFFILIATIONS
Mystic Aquarium – Sea Research Foundation
Something Fishy maintains a long-term and dynamic partnership with Mystic Aquarium. While in the past we staffed and trained their Fish and Invertebrate team, we currently collaborate weekly on exhibit design concepts for both the public and private sectors of the aquarium industry.
New England Aquarium – Project Piaba
Something Fishy employees travel to the Rio Negro in Brazil with teams of scientists, aquarists, and hobbyists to research fish collection and transportation techniques and teach sustainable harvesting practices to local fishing villages.
Location
Address:
1185 Jefferson Blvd
,
Warwick
,
Rhode Island
,
02886
,
United States