Details
Venue Phone: (401) 828-9000
Venue Website: http://www.westviewnursing.com/
Welcome to West View Nursing & Rehabilitation
At West View Nursing & Rehabilitation Center, we believe that quality of life is as important as quality of care, and we take pride in providing both. We are a family owned and operated rehabilitation services center in Rhode Island and understand the value of treating everyone as we would want our own loved ones to be treated – with dignity, respect, and genuine caring.
We do things a little differently here. We start by providing each resident, whether short-term or long-term, nursing and rehabilitation services with a comforting sense of community. From offering a spa with alternative therapies to having pets that enrich our lives, we offer something for everyone. West View is more than a nursing home or rehabilitation center. It is a community of friends, staff and residents alike, who share ideas and develop meaningful activities and programs to enhance everyone's quality of life. We offer numerous opportunities for our residents to enjoy life and have fun.
---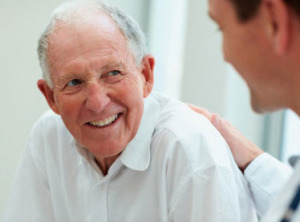 It is our mission to provide the best possible care by partnering with our residents so they can achieve their maximum level of independence. A sign of our success is the length of time our staff stays with us. The average longevity of our nursing staff is nine years in the nursing and rehabilitation department, and nearly seven years in the non-nursing and alternative therapy departments. We are proud to have two staff members who have been here since the doors opened more than 37 years ago in West Warwick, Rhode Island. The
y love what they do and it shows. In addition, our staffing levels meet or exceed the state requirements and include 24-hour RN coverage.
---
Mission
To provide the best possible care by partnering with our residents so they may achieve and maintain their maximum level of independence.
---
Vision
To provide a culture of caring that produces great satisfaction and is meaningful in meeting our resident's needs.
---
Values
RESPECT – Giving due Respect to self and others and to maintain the environment of team work and growth.

COMMITMENT

– Commitment to our mission and vision and the constant pursuit of quality.

QUALITY

– Giving the best and unmatched results for all around satisfaction – the Quest for Continuous Improvement.

SERVICE

– Service Excellence is achieved by giving your best every day.
---
Peace of mind, quality of care, and quality of life.
~ West View Nursing & Rehabilitation Center ~
Location
Address:
239 Legris Ave
,
West Warwick, RI
,
Rhode Island
,
02893
,
United States